Maryland Honoring Lefty Driesell On Saturday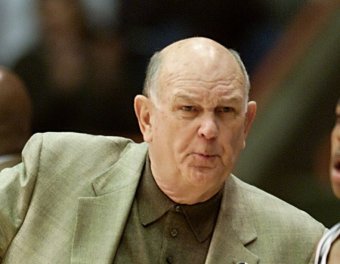 The University of Maryland athletics department will dedicate a bronze sculpture of legendary basketball coach Charles "Lefty" Driesell in Comcast Center on April 16th. As part of the festivities Maryland will pay tribute to Driesell during Saturday's game against Clemson at the Comcast Center.
"Lefty did a great job establishing a tradition for Maryland basketball," said men's basketball coach Mark Turgeon. "I know our alumni, former players, and our team is excited to have Lefty back on campus. It will be a great day for everyone involved with Maryland basketball."
In his 17 seasons at Maryland, Driesell compiled a 348-159 record, won one ACC title and led the Terps to eight NCAA Tournament appearances.