Washington Capitals Lockout Update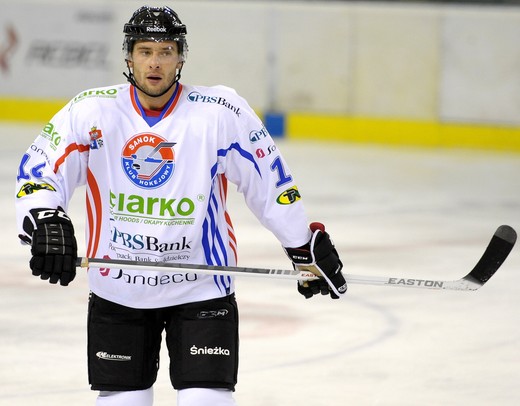 A weekly feature in which we update the performances of the locked-out Caps players.
(Due to technical difficulties, there was no update last week)
Nicklas Bäckström: Nick Bäckström's week did not blow too many people away. Heading into the European international break, the Swedish center appeared in two games, managing one assist. Through five games with Dynamo Moscow in the KHL, Bäckström has one goal and two assists, and is -1.
Joey Crabb: Crabb is another locked-out Caps player who had a quiet week. After a strong start with the ECHL's Alaska Aces, Crabb was pointless and -1 in two games this week. Through eight, Crabb has three goals, four assists, and is -2.
Marcus Johansson: The young Swede became the latest Cap to sign elsewhere this week when he joined the Swedish HockeyAllsvenskan's BIK Karlskoga, and his impact has been immediate. Mojo scored his first of the season in Karlskoga's 4-2 win over Anze Kopitar's Mora. From his first two games with his new team, Johansson has one goal and is -1.
Brooks Laich: Laich continued his solid play with the Swiss NLA's Kloten Flyers this week. The center, currently second on the Flyers in points, recorded one goal and one assist in three games this week, to along with a -1 week. In 14 games, Laich has six goals and eight assists for 14 points and is +8.
Michal Neuvirth: Did not play.
Alex Ovechkin: Did not play (bronchitis).
Wojtek Wolski: Did not play.
Stanislav Galiev, Braden Holtby, Tomas Kundratek, Dmitry Orlov, and Mattias Sjögren will play for the AHL's Hershey Bears.
Karl Alzner, Jay Beagle, Troy Brouwer, John Carlson, Jason Chimera, John Erskine, Mike Green, Roman Hamrlik, Matt Hendricks, Jack Hillen, Mathieu Perreault, Mike Ribeiro, Jeff Schultz, and Joel Ward have yet to sign.
Tom Poti is injured