Post Combine 7-round Mock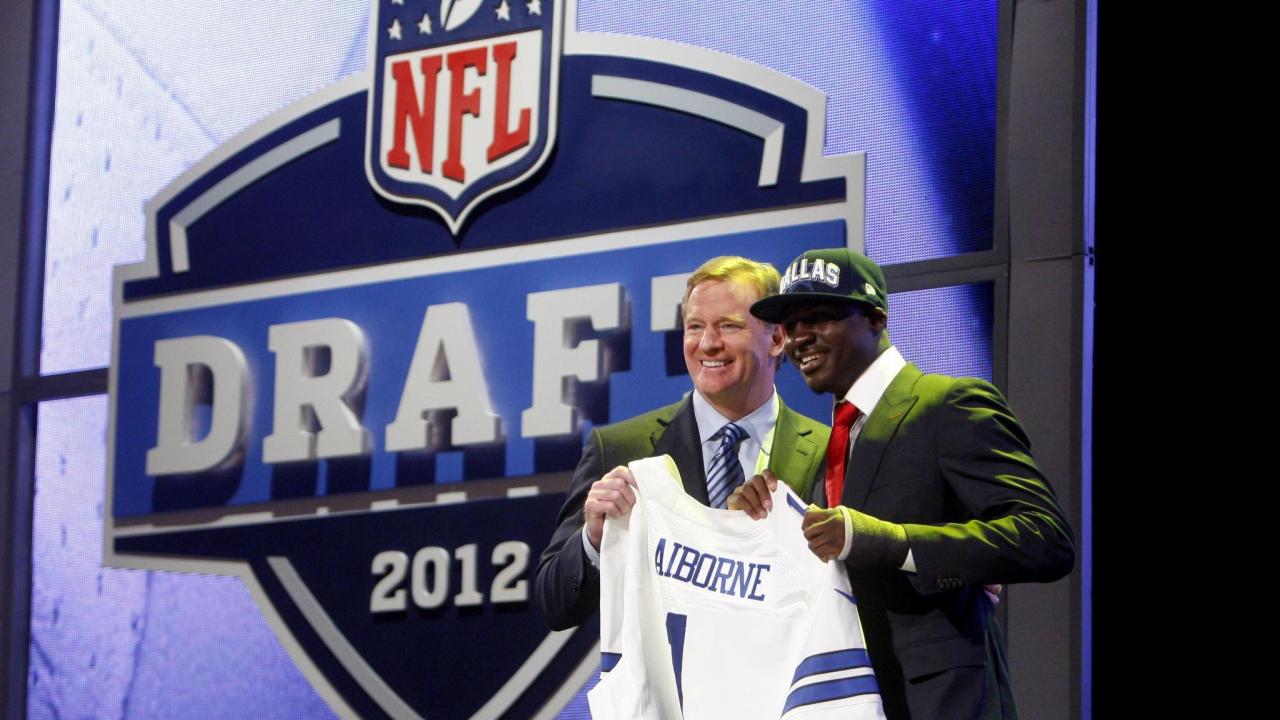 Now that the combine is behind us, on to free agency! But before we address that, a new 7-round mock draft. As a baseline for player availability, we use Matt Miller's projections. Miller is the NFL Draft lead writer at the Bleacher Report. Ironically, with the Redskins first round selection (St.Louis) Miller has the Rams taking Florida International safety Jonathan Cyprien, who is the favorite of the month of 'Skins "experts". If you are keeping track (I am), that would be three potentially elite defensive backs taken with Washington's original picks from "the trade". The 2014 first round pick will be the final payment for that deal. Who were the DB's with those picks in the '12 draft? LSU corner Morris Claiborne and former Florida Gator corner Janoris Jenkins.
Who the Redskins ultimately select will be greatly influenced by free agency, perhaps most importantly which of their own free agents that are brought back. This draft is extremely deep and Washington would be best served by trading back and acquiring additional picks. Obtaining a high pick next season (3rd round or higher) to offset the lack of a first rounder, should also be given consideration.
2013 NFL Draft (projected)
1st- (traded to St.Louis)
2nd- Phillip Thomas Fresno State FS- Eric Reid is the safety I love, but he projects high in the 2nd.
3rd- Darius Slay Mississippi State CB- Could be better pro than MSU first rounder Johnathan Banks.
4th- Tyrann Mathieu LSU CB- Could be nickel corner in opener and return all kicks.
5th- Shawn Williams Georgiia SS- Did you see him in the combine? 6'0" 220 with 4.4 speed!
5th- Terron Armstead Arkansas Pine Bluff OT- After the combine, I really think he gets picked higher than 5th.
6th- Brad Wing LSU P- Not just a punter, this guy is a weapon and has chance to be best in the NFL.
7th- Zach Line SMU RB- Skins need speed back, but Darrel Young could be cap casualty.
DISCUSS IN FORUMS